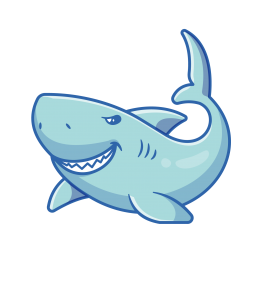 Asking the right questions
'EHS technology' helps companies save time, reduce risk, and prevent unwanted events.
Join us at 'Demo Days' ON-DEMAND and find the solution to your business problem!
I don't want to miss this!
Enjoy 8 different quick and to the point presentations from a variety of vendors that will give you the highlights and provide a demonstration of their product. You have the ability to 'browse' in a fun and engaging way without the pressure or sales pitch from the sales guy!
Questions for the Presenters
We ask questions to help you with the process of determining if it's the right product or software for you. Such as Can I try out your software before I make a decision? Do any of them have hands-on EHS experience? What makes you think consumers want this product? Are there any samples you can show us?
Find a fit between your business problem and the solution.
Adopting a new technology or product requires proper implementation. Technology doesn't just magically make the problem disappear. It's important to have an opportunity to try out products and software before purchasing.


Day 1: | Focused on Software

Contractor Compliance - is the most cost effective, rapidly deployable, and simplest to use contractor management software on the market.
Aware360 - helps keep people safe. We use connected technologies, like smartphones and wearables, to inform and protect people wherever they are.

Budee - provides a personalized approach to risk assessment through confidential analysis of factors that affect worker safety such as: sleep quality, mental wellness, Covid-19 screening, weather warnings, pharmaceutical interactions and other alerts.


Pulse - is a 360 degree audit and inspection tool that lets you create and publish your own checklists in minutes, without needing a specialized resource to create 'em.
Day 2: | Focused on Wearables

MAC Safety - MAC Safety Consultants, Inc. is a full-service safety company committed to providing a wide array of cost effective safety solutions. NIXN a web / ios/ android app available on all smart devices that collects safety and risk data and transforms each data point actionable insights that can create change, drive better decisions, create unfound savings, and protect the most sacred resource on the planet, people.

DORN - focuses on treating and addressing employee's painful muscular conditions before they become costly claims through implementing a customized program of manual therapy, ergonomics, training, coaching and technology solutions.

Preventure - Backed by decades of Sports Science, this workplace wearable technology platform targets back, shoulder, and lower limb musculoskeletal injuries. AI-powered smartphone training is also part of their solution!

MakuSafe - As the leader in Workforce Wearables, our mission at MakuSafe is to make the world safer through technology and data. Smart. Safe. MākuSafe.