Hard Hats Are Essential To The Safety Of Your Employees.
Sign-up to get your free logo service*
Upgrade to select Honeywell hard hats from your local AD member and for a limited time, we'll add your company's logo up to 4 colors in 2 locations for no additional cost.*
Want to hear more from Honeywell International Inc. and its affiliates? By checking this box, you agree to receive marketing e-communications, including updates about our offering, special offers, news and events. You can unsubscribe at any time.
By submitting this form, you consent to Honeywell's Terms & Conditions and understand Honeywell will process your personal information in accordance with its Privacy Policy.
With construction season fast approaching, what better way to get workers involved and part of the team than to present them with a hard hat with the company logo!
Show off your brand while protecting your workers with a company branded hard hat.
For a limited time, Honeywell is offering a free

logo on the following hard hat families with r

atchet suspensions: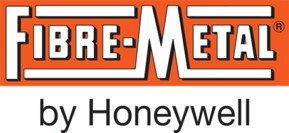 8 Point suspension

Smooth, distinctive crown design
Patented suspension design for customized fit

Slots for muff, face shield or other

attachments
Type II protection

ANSI/CSA certified
* Not available in Canada
Copyright © 2022. All rights reserved.
Up to 4 color graphic logo in 2 locations

Minimum quantities apply

Many colors and styles to choose from

The promotion applies to SKU#s E1, E2, N10, N20, A89, and A119 models

Pricing and products offered in this promotion are subject to change without notice.

This cannot be combined with any other special incentives or deviations.

Orders must be placed before September 30th 2022.

Offer limited to customers in the US and Canada.

Offer valid thru your Affiliated Distributors authorized Honeywell PPE distributors.